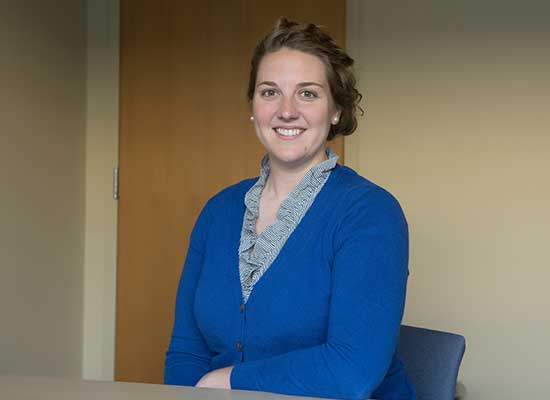 Nora Fritz
Division
 Neuroimaging and Neurorehabilitation Laboratory (NNL)
Research Interests
Our lab examines the influence of cognition on mobility and explores exercise interventions to improve function in individuals with neurologic conditions. We are particularly interested in linking clinically observable function to structural imaging and predicting the outcomes of exercise interventions using neuroimaging.
Disease/Disorder
Neurodegenerative diseases including Multiple Sclerosis and Huntington's disease.
Species
Human
Methods
MRI, 3D motion capture, quantitative strength and sensory testing, neuropsychological testing.
Key Collaborators
Kathy Zackowski (Johns Hopkins University); Anne Kloos and Deb Kegelmeyer (The Ohio State University); Lori Quinn (Teacher's College, Columbia University).
Publications